Weaponry and Attire -
I want to talk about some weapons you could/should have available to you when the Zombie apocalypse hits.
I could include a whole list of perfect weapons however we need to be realistic here. You probably won't have access to a Barrett .50 caliber, nor would that even be a good weapon for the Apocalypse. So let's talk about some guns and other weaponry that you might have, or that might be available to you.
Rifles -
30-06 or a 308 Rifle -
Some of the most common deer hunting rifles there are. Any sporting goods store that sells rifles will have these and ammo to boot. Good power, good range. These are better used for distance type shots, rather than up close.
AR-15 -
This is a widely owned rifle as well, but would serve very well as a close range weapon. It shoots 5.56 mm which is very common and you can equip it with about any combination of things from scopes to shotguns. Close and medium range capability is what we are looking at here.
And speaking of shotguns...
Remington 12 gauge (any type) -
You can find a Remington 12 gauge just about anywhere. Your grandad probably has 2 of em. And since he's slow, and doesn't believe in zombies well, he probably won't be needing either of them.
Handguns -
It would be easy for me to list a .45 or even the .40 cal I own. However, there are a few things I want to factor in here. In real life when you pull your weapon, adrenaline will flowing, you will be shaking, and accuracy is going to be an issue. Without a doubt the most accurate handgun I've ever shot is simply the good old six shooting Police Issue .30 special. No, it doesn't have a ton of power, but it is deadly accurate and jamming won't be an issue. My suggestion is that the .38 be your main sidearm then carry something like a .45, 9MM, or .40 cal with a high capacity clip for your secondary.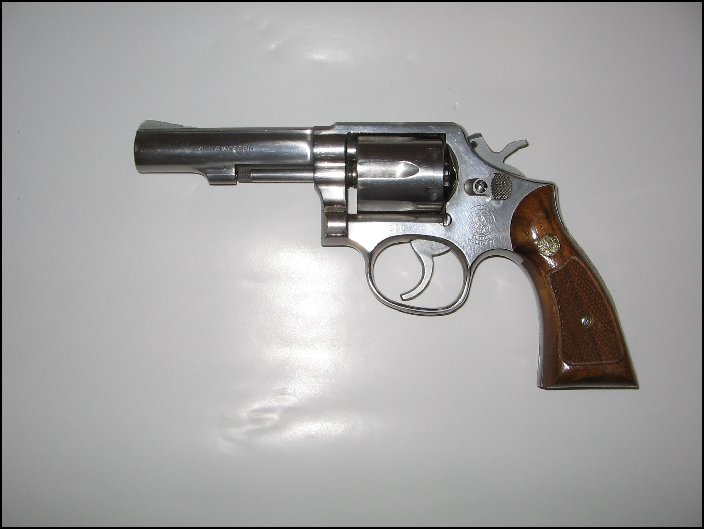 Accuracy is more important
Blades, Bows, and misc -
Obviously a compound bow is an option. However there is a lot of skill in shooting head shots with a bow and arrow. Unless you are Legolas from Lord of the Rings, I say forget the compound bow. If it is a crossbow? Grab it.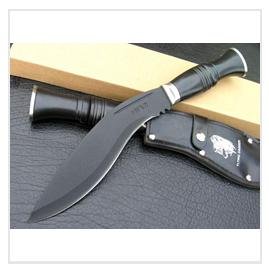 Could save your ass
If you are fighting with a knife, chances are you aren't going to make it. However a good machete could give you a fighting chance if you're close to an escape and just need a few more seconds.
Attire -
One thing that perplexes me in all of the Zombie flicks is everyones desire to run out amongst the zombie horde in regular street clothes, fully exposed to bites.
Look, it doesn't take a lot of ingenuity to come up with some simple things that, even if you are overrun, you still have some protection against being bitten.
A football or hockey helmet will protect you from being bitten on the face area.
A catchers chest protector with football shoulder pads over the top protect the torso very well.
Biking knee and elbow pads.
A catchers shin guards.
Biking gloves.
But even better, if you can find it, are the torso units you can find for off road cyclists.
You'd still be left with covering your upper thighs. Doing something as duct taping shin pads up there would at least give you something.
So to cover it all, if you don't have any weapons or any protective attire you may need to make a jaunt out to the local sporting good store/gun store and pick up a few items. Your life depends on it.