This is the final installment of the lifer series, and without a doubt the most important one.
In
Strength, Life, Legacy
I wrote about the journey of the lion. Being exiled, finding his way, learning to survive on his own, then coming into his own and ruling a pride. Being a protector and overseer of his family, and his legacy.
Some may call that hokey.
I could give a fuck (anyone that follows my blog, probably already knew that).
To me, this very high level overview is one that we should want our life to parallel. The nomadic lion doesn't spend his days as if they are limitless, wasting them away in fruitless endeavors. He knows his days are numbered. Death is winning, and he's fucking doing something. Every day, every hour, every minute matters. Nothing is taken for granted because the life expectancy of a nomadic lion is very low. He overcomes, or he dies.
Mama said there would be days like this.....
What is your life expectancy? Do you live life like each day, hour, and minute matters?
Most people don't like to sit around and speculate about their own mortality.
But........
What are you really doing with your life?
Everyday can't be the most exciting day of your life. But that's not what this is about. It's about growing into a stronger person physically, emotionally, mentally, and spiritually. The growth that you have in those areas are all about priorities, and level of effort. In fact, just about every decision you make in life will boil down to those two things. Without a purpose however, your priorities and level of effort can be fleeting on a daily basis.
Since you know that death is winning, when is the last time you asked yourself "what's really most important to me", and gave an honest answer?
Death, Friendship, and The Pride -
I lost my two best friends in a three year period. Both to car accidents. Both times, I was supposed to be with them, but other circumstances had prevented it.
The one thing I was able to cling to, after the death of both of my friends, was that they KNEW, without a doubt, how much their friendship meant to me and how much I loved them.
When is the last time you told your dearest friends you loved them, and thanked them for their friendship? I do so as often as possible.
Nothing would have pained me more, than to have lost them, and gone on living knowing that I never let them know how much their friendship meant to me.
Inevitability
I have some very good friends like that today. I tell them how much their friendship means to me, and that I love them. Even when one particular one calls me a "fag" for doing so. I know deep down, he really appreciates it. Asshole.
Outside of my blood family, these people are part of my pride. Part of my domain. If someone threatened me or my family, they would consider it a threat to them as well, and stand with me. They know that same respect and honor is returned from me to them as well. Friendship isn't about the people you've known the longest, it's about the people you know that will never leave your side.
Blood and Purpose -
Everyday that I wake up is an incredible blessing. Kissing my girls, walking them to school, telling them I love them and then being greeted every afternoon by big hugs and kisses. This never gets old, and everyday it feels just as amazing as the day before. This is why I am here. This is my purpose. To protect my family, to protect my pride. My friends, my loved ones, those closet to me.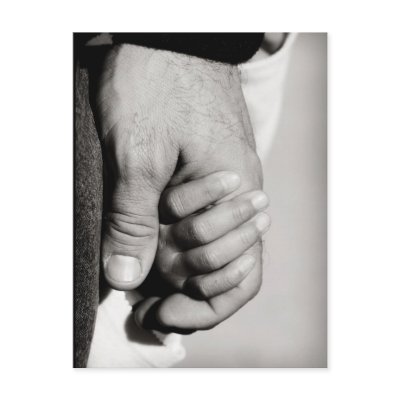 My legacy is to be the very best father, husband, and friend I can be. I fail at times. I falter. I'm human. I will never fucking quit though. There is no quit in me in that regard, and never will be. I will own this walk and this path until my I take my last breath.
This is what drives me. This is my purpose. This is what drives the lion. A purpose. He already knows his purpose upon exile. I knew my purpose many, many, years ago.
Life will not be what you want it to be, until you find that purpose and immerse yourself in it. When you find what this is, life becomes whole, and you will no longer feel like you are left "wanting" for something. It's your purpose, and you know it is because of how deeply it resonates into your soul, and etches itself into the very core of who you are.
I'm not saying every man has to set out to seek the same path that I did. Hardly. In fact, I'm saying this is a very individualistic thing. It has to speak uniquely to you.
Everyone has to find their own purpose. They have to define their own set of values, and discover what's most important to them. There should be a core set of values that drives you because your time is limited. What you do with that time can either matter and leave an echo through time, or it can be as meaningless as a droplet of water in a monsoon.
The Path -
Your purpose will ultimately dictate your path. Your actions on that path will ultimately define you.
Your path can be littered with apologies and regrets, or it can be decorated with accomplishments, achievements, and gratitude. It's all your choice. YOUR CHOICE. You cannot pass the buck, or be a weak willed incompetent. Everything you do, and every emotion you decide to invoke is all your choice. No one can make you angry, sad, happy, or indifferent. You choose to feel that way.
"I was wronged!"
That's fine. However, how you decide to respond to being wronged is entirely your choice. As you carve your own legacy out, remember that all of these decisions are entirely up to you. Making the difficult choice is called "the difficult choice" for a reason.
Traveling the path of the few, is always harder than traveling the path of the many. Making choices that don't always benefit you, or cater to your selfish wants and desires can be difficult. Being honest with yourself about why you are making the choices that you are making is imperative. Does it benefit you at the emotional or financial cost of someone else? Are you sacrificing your integrity or honesty with your words and actions?
Your actions will ultimately define you. You will ultimately define your own path.
Live, to persevere. Persevere, to live... -
He doesn't complain about the heat of the day, or the lack of food. He understands the hardships that come with his walk, his journey. He uses these times to his benefit. He learns how to push through when times are tough, food is scarce, and he's getting his ass handed to him by the elements and his foes. In other words, the nomadic lion uses this time to harden the fuck up. He'll need to be hardened later when the lives of his cubs or females are at stake. If he can't survive these early hardships, he'll never be strong enough to protect those who will need him the most.
When he finally overcomes these trials, he doesn't act like a whiny bitch about all the days when he was hungry, or tired, or bleeding. Those were the hardships he had to persevere through in order to prove himself worthy enough. It was earned, not given.
A man who lives life like this is rewarded in the same way. He understands that nothing worth really having is free. He appreciates the value behind something that is earned. He has no problem digging in during the hard times in order to grow into something stronger than he currently is. These things come with the territory of purposeful walking.
If he stays true to his purpose, and does so with honor and integrity, he will never have to apologize for who he is and what he is about. If he is asked a question, people know they get an honest answer. If he gives his word, it matters.
Death is winning....
At the end of the day, we are all inevitably carcasses on the safari planes we call life. Do the winds echo your name with a whisper of respect, dignity, strength, honesty, and integrity? Do they whisper that you were a coward, backstabber, leech, and liar?
Or do they not even whisper you were here at all?
Build your body to make it strong. You cannot protect or provide for anything or anyone, if you are weak and feeble.
Be responsible for your decisions, and don't pass the buck. You get all of the power in regards to your own actions. No one can MAKE you feel anything. You decide that for yourself.
Cut off emotional vagrants and leeches. You must learn how to let go of a hand that is attached to someone that desires the abyss.
Cast out backstabbers, and liars. You have no reason to keep anyone who fits this description in your life. Most important, don't become either of the two.
Stop caring what others are doing that have no matter in your life. Your own accomplishments and purpose should be at the forefront of what your energy is going into.
Have specific goals in lifting and life. Your next minute or hour is not promised to you. Don't drift aimlessly in the pit of iron or in life, not knowing what you are doing.
Find your purpose, accept the responsibilities that come with it, and harden the fuck up.
That's what becoming the lion is about.